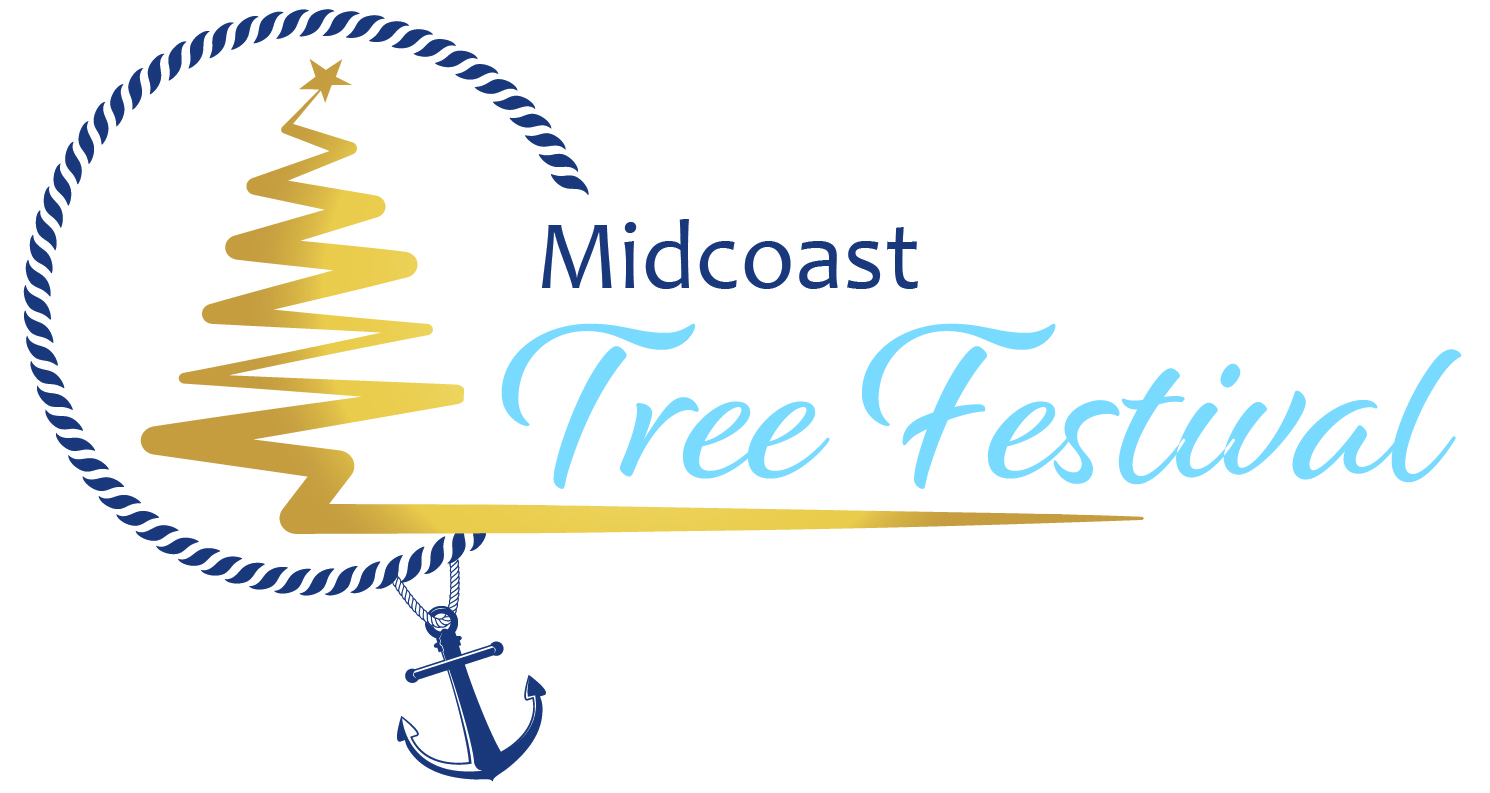 This page is for businesses and organizations to sign up to become Tree Benefactors for the 2nd Midcoast Tree Festival (MTF) happening Nov. 20-22 and Nov.27-29, 2020. We sincerely appreciate your consideration.

There are two ways to get a tree:
1. Set up the tree yourself
If you want to sign up for your own tree space and you will set it up yourself, simply:
Step 1: Fill out the form at the bottom of this page
Step 2: Select a setup time
Step 3: Set up your tree on Nov. 18 or 19 and be a part of this great new event
Please note that the setup time and theme can be changed after you submit if needed.

2. Hire us to set up a tree for you
If you want to participate but you don't have time to buy items and set up a tree then you can hire our TREE SQUAD and our CHAMBER ELVES will set up a tree for you!
To hire the TREE SQUAD:
1. Click on this TREE SQUAD REGISTRATION LINK to be redirected to the registration and payment page
2. Fill out the form along with a contribution that covers the minimum amount
3. Show up to the Festival and see which tree we have set up for you
It's a great way to support the event and the presenting organizations of Meals on Wheels, All Saints Parish and the SMMC and doesn't cost any more than doing it yourself.

Got questions?
E-mail SMMC Executive Director Cory King and he will contact you and walk you through it.
Cory's e-mail is executivedirector@midcoastmaine.com
*********
Tree Registration Form (for those setting up their own tree)
If you have not read the Tree Benefactor Guidelines yet we require that you do so before registering.
Note: The 2020 guidelines are virtually the same as the 2019 guidelines, with three notable changes for this year.
New in 2020:
1. Tree Spaces have shrunk to 4' x 6' in some areas (last year they were 6' x 8' and even larger in some cases). We want to have as many trees as possible and we had lots of open space in 2019 between trees. Therefore plan on 4' x 6' and if you need more room, just let us know and we can give you a double space- the earlier we know the better.
2. We need a list of all items under your tree and their value ONE WEEK PRIOR TO THE EVENT. This is mostly because we need time to load all of the tree information onto the MTF website as hundreds of people will be buying tickets and participating online this year. To ensure we get the items listed correctly for upwards of 50 trees we need all the time we can get. Therefore the deadline for your item list is November 12, 2020 which is one week prior to the event.

3. We are asking each tree benefactor to bring one additional item to donate to the MTF Committee for a "Special Project" that we will be announcing days before the event. The item(s) can be anything you want but we are asking for at least a $25 minimum value for the "Special Project"
By filling out the registration below, you are agreeing to the 2020 Tree Benefactor Guidelines as presented.
With that, thank you so very much for your willingness to participate in this inaugural event which we believe will be a holiday tradition in the Brunswick area for years to come.