The Mission of the Bath-Brunswick Regional Chamber is to be a catalyst for growth and development of our region through collaborative policy making, eliminating barriers, connecting leaders, promoting prosperity, and welcoming diversity.
Download Membership Application

Member Dues rates: Click here to view the 2023-23 Dues structure.
Cornerstone Members
2023 Cornerstone Commercial Real Estate Member 2023 Cornerstone Residential Real Estate Member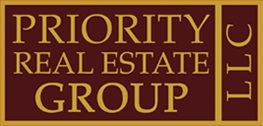 2023 Cornerstone Healthcare Member 2023 Cornerstone Auto Dealership Member


2023 Cornerstone Banking Member
2023 Cornerstone Chamber Partner 2023 Cornerstone Chamber Supporters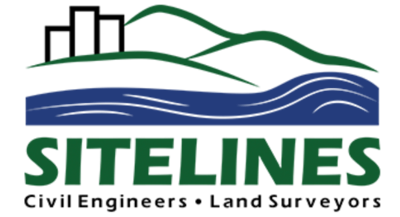 The Cornerstone Membership Program is a tiered program of support that includes 12 months of annual dues*. Cornerstone Members are recognized supporters of all chamber events/activities in a year including: The BBRC Awards Dinner, Hacker's Ball, Midcoast Tree Festival, all Chamber After Hours and more. Cornerstone members also receive a tiered marketing package for the year.
Cornerstone Member $5,000
The top tier makes you our Cornerstone Member for your industry, includes 12 months of your dues, and gets you primary recognition at chamber programs and activities. There is exclusivity as only six members can be at this level, and five are spoken for at this moment. 1 remaining.
Chamber Partner $2,000
The second level, called our Chamber Partner level, gets you 12 months of your dues, secondary recognition at chambers programs and activities and is open to all.
Chamber Supporter $1,000
This tertiary level of support is ideal for smaller members as this includes $400 towards your annual dues payment along with recognition at chamber events and some marketing too.
2023-24 Cornerstone Member Packages
Chamber Sponsored Networking Events
Chamber After Hours: Held monthly, generally the third or fourth week of the month from 5 – 7 p.m., Chamber After Hours is a powerful tool for business-to-business networking, in a casual, laid-back environment. (Exceptions may occur due to holidays, please check the community calendar.)
12 @ 12 Networking Lunch: Are you are looking for a way to meet with a group of BBRC members in a smaller group event? Hosted in partnership with the Bath-Brunswick Regional Chamber and a different member each month, we gather together to share what is new and exciting! Want to join or host? Contact Anthony at Anthony@midcoastmaine.com.


Promotion of Your Business
The Chamber actively focuses on promoting your business within the region, out to the world and to other Chamber members. Promotional activities include:
Website – All Chamber members receive a free listing on the Chamber website. In addition, each member can add content, photos and videos at no extra charge.
Cooperative Advertising – Member only opportunities to advertise at reduced rates (example: Maine Invites You, the State Travel Planner)
Chamber Information Kiosks – in prime locations to promote the region at the Kittery and Yarmouth State Information Centers.
Chamber Connections e-Newsletter – Chamber Connections provides valuable business and community information as well as promotion of Chamber members and events.
"Eat Play Stay" Guide – Distributed annually at Portland International Jetport, Amtrak Station, State, Regional and local information centers, via mail, and at local establishments, "Eat Play Stay" is a terrific marketing vehicle, available only for Chamber members.
Inquiries – The Chamber receives hundreds of inquiries from the general public annually, on items ranging from where to stay when visiting to recommendations on where to buy a car. It is the Chamber policy to first recommend Chamber businesses.
Regional Visitor Information – Chamber members can display marketing literature at the lobby at the Flight Terminal at Brunswick Executive Airport no charge. The Chamber negotiates other locations in the region for members (example, Bath and Brunswick Train Stations.)
Participation in Tourism Council –Maine's Midcoast & Islands, which includes participants from Brunswick to Searsport, promotes Midcoast region businesses via trade shows, a website, blog, email newsletter, information center kiosks and more tourism related marketing efforts.
A Voice in the State Legislature
Legislative Activities - The Chamber tracks, takes positions on, and testifies on pieces of legislation that most directly impact our members. For an overview of legislation, we are currently tracking and acting on, visit the Legislative Issues section of this web site.
Legislative Events - The Chamber holds local candidate forums and annual meetings with state legislators, providing direct interaction between business and government.
Access to Chamber Products and Services:
Chamber BlueOptions Health Insurance: Offered to local Chamber members only, via the Maine State Chamber, Chamber BlueOptions provides cost effective insurance options for local businesses.
Complimentary membership in the Maine State Chamber – Members with 10 employees or less receive complimentary membership in the State Chamber via OneVoice, which includes their grass-roots advocacy.
Complimentary supplies of the "Eat Play Stay" guide, Visit Maine' Midcoast & Islands guide and more.
Join over the businesses and organizations in the 16 communities of our region and become a part of the Bath-Brunswick Regional Chamber. To join the Chamber, fill out our membership application, or contact us today at 207-725-8797 and ask for Membership Development. Join today and let us help you grow your business!