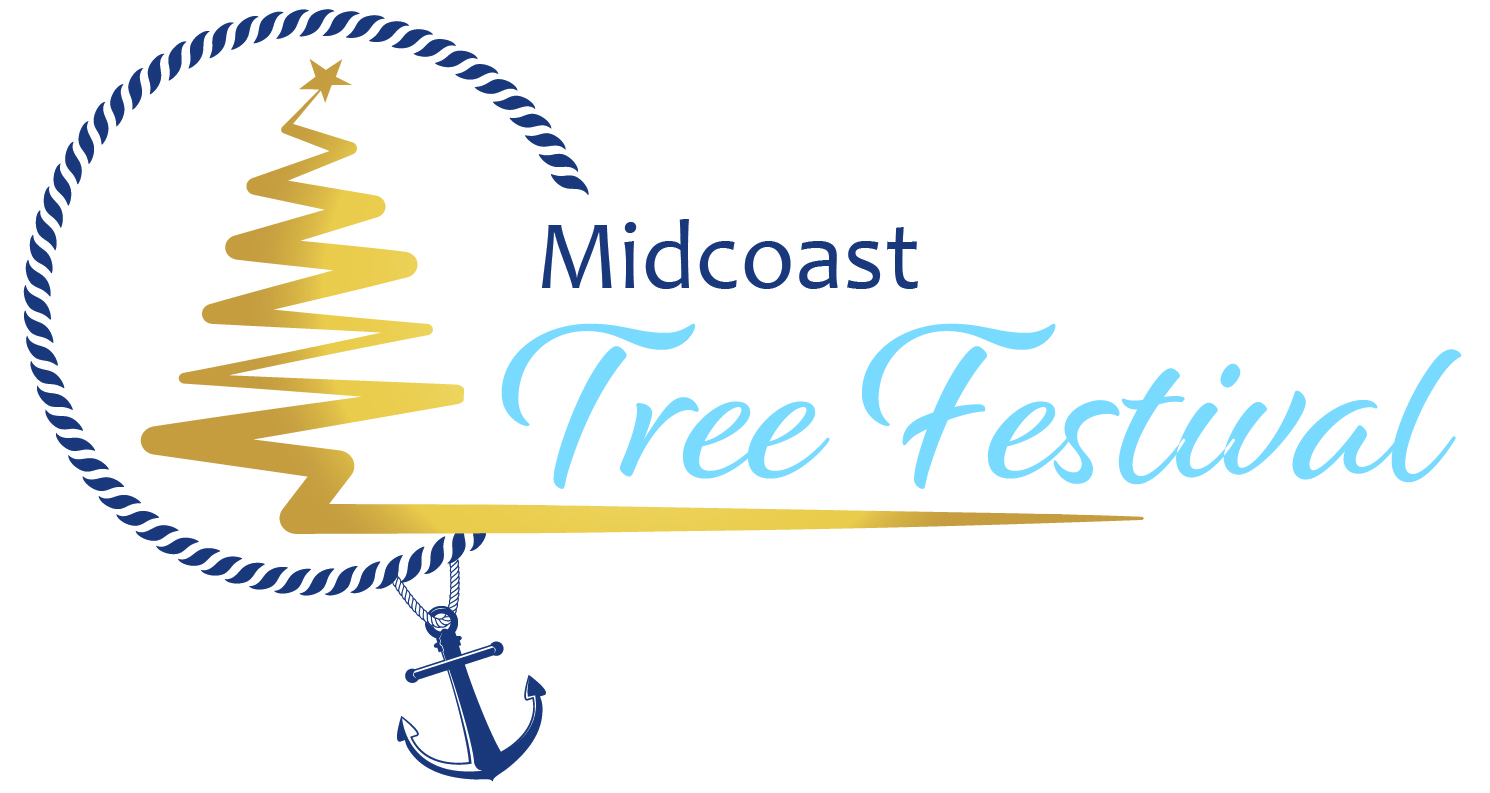 All of the 4th Annual Midcoast Tree Festival information can be found on our dedicated website at:
www.MidcoastTreeFestival.com
However, for those who want a brief overview of what the Midcoast Tree Festival, is, here is some basic information:
.....
4th Annual Midcoast Tree Festival Nov. 18-20 and Nov. 25-27, 2022!

The return of Mega Tree, More Tree Spaces in 2022 & Lots of Entertainment
Spectrum Generations, All Saints Parish and the Bath-Brunswick Regional Chamber (BBRC) are proud to announce the triumphant return of the Midcoast Tree Festival (MTF) on the weekends before and after Thanksgiving at the St. John's Community Center (43 Pleasant Street, Brunswick). The MTF is a six-day event running November 18-20 and November 25-27, 2022 featuring 35-55 tree spaces and wreaths that citizens can win.
Local businesses and organizations sign up as a tree sponsor which gives them a 4' x 8' space to fill with a minimum of $500.00 of value to the customer, and citizens purchase tickets for 50 cents apiece for a chance to win the tree spaces. In addition there is children's crafts, entertainment, a 50/50, holiday music and even a visit from Santa. Proceeds for the event are split equally between the Spectrum Generations' Meals on Wheels program, All Saints Parish (St. John's School) and the BBRC and our community workforce initiatives.
Registering for a Tree
- Tree Sponsor: This is for the businesses or groups who want to get their own tree space to display their tree and gifts. There is a $500.00 minimum value for tree spaces.
Here is a link to the 2022 Tree Benefactor guidelines
Tree Registration: You can register online at www.MidcoastTreeFestival.com
- Tree Setup: Tree Benefactors need to set up their own trees prior to the event on either November 16 and/or November 17. There are sign up times on the onlone registration form below. Select a time, and we will confirm with you about a week before to ensure that time still works for you.
- Let Us Build Your Tree: If your business wants to support the event as a Tree Benefactor but doesn't have the time or staff hours to devote to setting up a tree, contact Cory and he will get our tree squad to create a tree space for your company. Simply let Cory know how much value or what items you would like in the space and our elves will do the shopping and build the space for you.
Registering for a Wreath
- Wreath Sponsor: This is for non-profits who want to promote themselves.
Here is the link to the 2022 Wreath Benefactor guidelines and know that for wreath benefactors there is no minimum value requirement as these are intended to be decorative with your own flair.
Wreath Registration: Please e-mail SMMC Executive Director Cory King to register your group as a Wreath Benefactor.
Becoming an MTF Event Sponsor
- MTF Sponsorship: Businesses can also support the event through sponsorship.
Here are the 2022 Sponsorship Opportunities for your consideration.

Sponsor Registration: Please e-mail SMMC Executive Director Cory King if you are interested at a level of sponsorship.

For all other questions or MTF Information including:
Volunteer Registration
Event Entertainment Opportunities
List of 2022 Tree Sponsors (thus far)...
..and more, log onto www.MidcoastTreeFestival.com