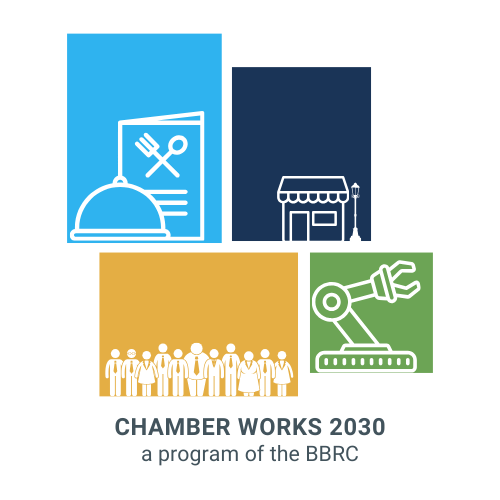 What is Chamber Works 2030?
Chamber Works 2030 is a decade-long commitment to bring together community stakeholders in business, education and workforce development to create new integrated programs that help solve one of our biggest issues: workforce hiring.
How Can I Be Involved?
We are currently looking for businesses to partner with us and our Bath Brunswick Topsham Workforce Collaborative to offer high school students Career Exploration Tours and Work Study Internships. Information on the tours and internships can be found below, along with on boarding forms for both. If your business is interested in being an option for either a tour or internship, please fill out the form below and return to Anthony via email.. Should you have any questions, or even suggestions on how we could make this program better, please contact either Anthony or Cory.
Career Exploration Tours
A great way to showcase your business to dozens of students, is to become a host site for our Career Exploration Tours. Our Bath-Brunswick-Topsham Career Exploration Collaborative team is looking to create single-site and multi-site tours of businesses to showcase to students various career paths. There are literally thousands of career paths in our region and each of them requires a different level of expertise and training. These tours are ideal for students who are looking to join the workforce soon, as well as for those who are trying to see what education, licenses and trainings, they will need to enter certain careers.
Work Study Internships
This program was created, and grant-funded by the State of Maine's Department of Economic & Community Development to give students 'paid meaningful work' experiences. The students are looking to explore what these careers are like; therefore, to be effective we are seeking robust, hands-on experiences. Our Bath-Brunswick-Topsham Career Exploration Collaborative team understands that certain job duties can only be performed by professionally trained employees; however, we urge you to allow these students to help wherever they can in those processes.